OMRON M1 BASIC .  جهاز ضغط ( Omron M1 Basic )
Upper Arm Blood Pressure Monitor
With the OMRON M1 Basic, you can now measure your blood pressure comfortably, quickly, and accurately. It is equipped
with Intellisense technology which ensures that there is less discomfort from over-inflation of the cuff.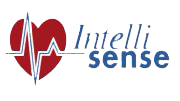 IntelliSense is the Patent
technology for OMRON blood
pressure monitors.
 Customized Measuring.
 Accuracy
 Compliance
Fast